Being raised Catholic, I am aware of several of the more prominent saints' days. Everybody goes overboard over Saint Patrick. The Irish get a lot of exposure. March 17, though is also Saint Gerturde's Day.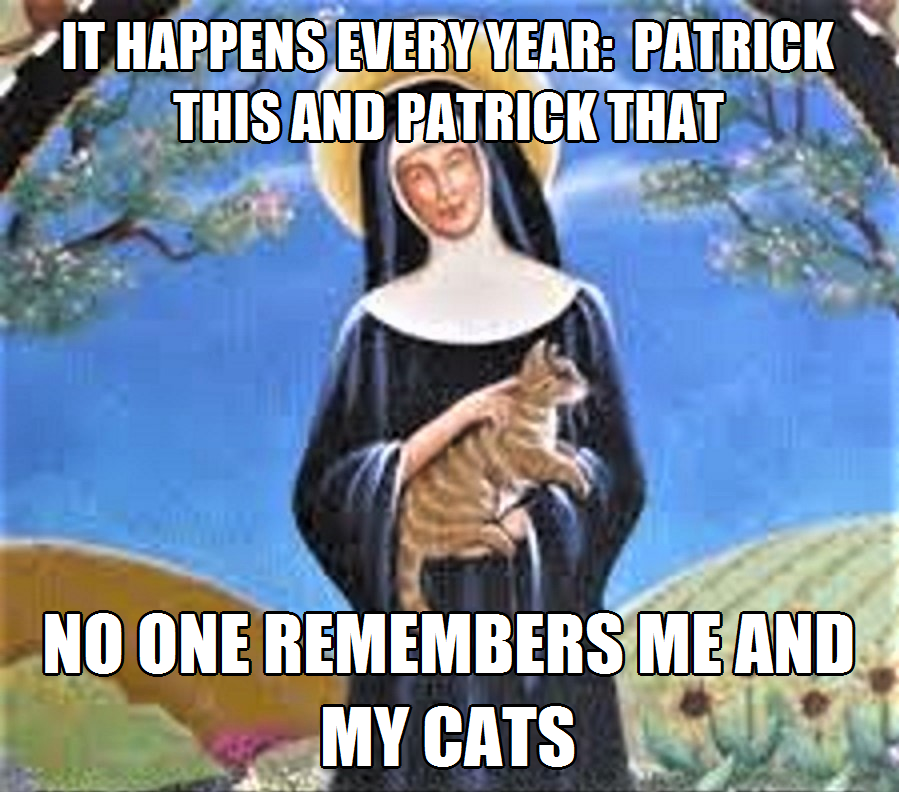 Saint Gertrude, the patron saint of cats and the people who love them.
And in my humble opinion, loving cats is as much a pathway to holiness and separating the Irish from snakes.